M.A. – PhD candidate – researcher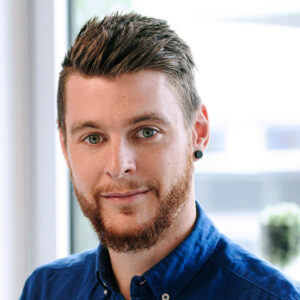 Research interests
Crisis
Social Media Geography
Film Geography
Game Geography
Biography
2020 Researcher at the Institue of Geography, Mainz
2018 – 2020 Content Designer at Sidenstein Medien GmbH
2015 – 2018 Johannes Gutenberg Universität Mainz. Master of Arts in "Humangeographie: Globalisierung, Medien und Kultur".
2017 Member of the Geomedialab at Concordia University, Montréal. Head of Geomedialab: Sebastién Caquard.
2016 Fieldtrip to Los Angeles, USA. Research: "A star made of bricks: On Location Filmmaking at the Nate Starkman Building –Interdependencies between cinema, place and incorporative tasks" (with Martin Konrath)
2014 – 2015 East Africa Trip (Uganda, Ruanda & Tanzania)
2014 – 2018 Scholarship at Studienstiftung des deutschen Volkes e.V.
2011 – 2014 Philipps Universität Marburg. Bachelor of Arts in "Medienwissenschaften".
Zschocke, J. (2022): Towards a multimethod approach for film geography: a case study of Los Angeles' Nate Starkman Building. GeoJournal (2022). https://doi.org/10.1007/s10708-022-10660-1
Zschocke, J. (2015): New Super Retro Mario Bros. In: Letourneur A., M. Mosel, T. Raupach (Hrsg.) (2015): Retro-Games und Retro-Gaming. Glückstadt.